Positively Pittsburgh Live! News 05-07-14
Steamboats and Ethnic Festivals
Listen to the show online
HERE
PPL Co-Host
Joyce Faulkner, Author and Publisher
Joyce Faulkner just retired after five years as president of Military Writers Society of America. Joyce has been writing and winning awards since she was 15 years old. Her background also includes a career in engineering. She's written for a variety of magazines from technical to literary. She is also the graphic designer of MWSA Dispatches Magazine and author of over 15 books many with backgrounds in Pittsburgh. She is an author and ghostwriter and co owner of Red Engine Press. "Pittsburgh is such a cool place and we wanted to do a book that would let kids and adults know all of the great places to visit, many of them free or low cost. And then we thought the book itself could also be a visitation of beauty." She is now a Pittsburgher through and through residing in Pittsburgh with her husband John and her toy poodle Rosie who is very offended that Joyce has become one of Luke's humans in her and Pat Avery's latest book, "Fun Days in Pittsburgh."
WHERE IN THE WORLD IS TECHNOGRANNY?
Blithe Spirit at PICT, Mozart Festival at the PSO,
Alexander Vornoff Mentalist Show, and Rock Bottom Micro Brewery
POSITIVELY PITTSBURGHER SPONSORED EVENTS

:

Meet the Author Event/Benefit at Papa Gallo's in Bridgeville
Indian Classical and Middle Eastern Spring Program |
Pittsburgh CLO's 2014 Summer Season
|
Clint Holmes at Cabaret
|
Andy Warhol Museum Celebrates 20th Anniversary - FREE
|
El Gran Combo Puerto Rico
|
Celtic Woman
WOMEN AND GIRLS ADVANCEMENT
NAWBO Greater Pittsburgh Panel on Storytelling
|
2nd Annual Ladies Who Network
Summer Youth Employment Program
|
Jessica Lee's Happy Hour Formerly Entrepreneurial Thursday
HIGH SCHOOL and UNIVERSITY NEWS
Lifeguards Wanted
|
A
mber Liggett Nominated Black Enterprise Teenpreneur Award
PITTSBURGH HISTORICAL STUFF
Pittsburgh's Lost Steamboat
|
Steamboat Arabia Fact of the Week
NON-PROFIT EVENTS
SPONSORED BY BLACKTIE PITTSBURGH
5th Annual Pamperfest
|
Fiesta Mexican at Heritage Presbyterian Church
|
2014 Manchester Youth Development Center's
Single Screen Movie Theater in Lawrenceville
|
Urban Trees in South Pittsburgh
|
McKinley Park Development
|
Celebrate Care-Giver Events Around the City
POSITIVE PITTSBURGHERS:

Eagle Scout Joseph Rogers and Brookline's Troop 6 Screamin' Eagles
ROVING PITTSBURGHER REPORT
Blithe Spirit at PICT

|

Mozart Festival at PSO

|

Rock Bottom Micro Brewery

| Alexander Vornoff Mentalist
PITTSBURGH LOCAL SPORTS:
Rock's Kengor, Schneider earn Academic All-District Honors
PITTSBURGH GOOD NEWS FORUM
The Pittsburgh Association for the Education of Young Children (PAEYC)
|
S
arah Heinz Advanced Robotics Program
STEELTOWN HERO:
Bryant Andrews-Nino
VETERANS VET and MILITARY METTLE:
Health and Legal Assistance for Veterans, Non-profits, and Low-income individuals
POSITIVELY PITTSBURGHER SPONSORED EVENTS
This is a FREE event, but you must Register HERE
CULTURAL CLUES
Indian Classical and Middle Eastern Spring Program
Saturday, May 17, 2014 | 7:30 - 10:00 PM | Union Project - 801 North Negley Ave
Exquisite performances by Michael Griska (sitar), Amethyst (Middle Eastern dance) and Anjali Soi (Indian classical dance)
Enjoy food and items by:
The Vegan Goddess
Zen in the Shade
Beth Shari Designs
Artist Heather Schaefer
Gracious Meditations by Veda Laine
Twin Star Gifts
$15/door, $12/advance - send advance payments via paypal to: anjalisoi@gmail.com
Pittsburgh CLO's 2014 Summer Season Hi-lighting Some of Pittsburgh's Best and Brightest Stars!
Pittsburgh CLO's 2014 Summer Season will be highlighted by incredible performances courtesy of Broadway stars, veterans of the stage and screen and Pittsburgh's finest local performers!
Singin' in the Rain, May 30 – June 8
David Elder returns to Pittsburgh CLO as Don Lockwood after charming audiences with his portrayal of Bobby Pepper in the 2010 production of Curtains, a role he also enjoyed in the Broadway production. Mr. Elder previously appeared in the Broadway productions of 42nd Street; Kiss Me, Kate; Titanic; Once Upon a Mattress; Beauty and the Beast; Damn Yankees and Guys and Dolls.
Mary Michael Patterson will be taking a brief hiatus as Christine Daaé in Broadway's The Phantom of the Opera to join the cast as Kathy Selden. She made her Broadway debut with the Roundabout Theatre Company's revival of Anything Goes. During the run she had the good fortune of performing the role of Hope Harcourt numerous times. Ms. Patterson also played Liesl in The Sound of Music benefit concert at Carnegie Hall.
Cary Tedder
returns to Pittsburgh as our favorite sidekick, Cosmo Brown, after appearing in the Broadway premiere of Big Fish last year. He also counts the Broadway productions of Memphis and The Times They are A-Changin' among his many credits.
Legally Blonde The Musical, June 13 - 22
Sarrah Strimel began her training as a student at the Pittsburgh CLO Academy before continuing on to great success in the Broadway productions of The Producers, Young Frankenstein, Rock of Ages, Big Fish and Catch Me If You Can. She now returns to her hometown as fitness guru Brooke Taylor-Windham.
Footloose, June 24 - 29
Billy Hartung is a Pittsburgh native joining the cast of Footloose as Cowboy Bob. He starred as Chuck Cranston in the Broadway production, during which time his wife was expecting the birth of their daughter Elizabeth, who will also appear in this Pittsburgh CLO premiere! Twelve Pittsburgh CLO Academy students and a host of Pittsburgh CLO alumni will round out this impressive cast!
Evita, July 8 – 13
CATS, July 18 – 27
Monty Python's Spamalot, July 29 – August 3
Clint Holme at Cabaret Theatre
Monday, 12 May, 2014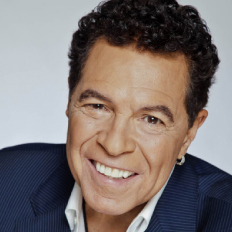 Clint Holmes is a rare performer who can legitimately be called one of the greatest contemporary entertainers of our time, moving effortlessly between the worlds of music, television and theatre. Whether headlining New York's Café Carlyle, Las Vegas' showrooms or performing with America's most prestigious orchestras, every performance is an unforgettable experience with selections from the Great American songbook, standards from Sinatra's legendary repertoire, contemporary classics and stirring original music.
Holmes' career soared after the release of his hit song "Playground in My Mind" in 1973, reaching #2 on the Billboard Hot 100 chart. Currently, Clint is in the recording studio working on his upcoming album. In 2012 he premiered "This Thing Called Love – The Music of Cole Porter and Paul Simon" to rave reviews. He is the Artist-in-Residence at Cabaret Jazz at the Smith Center for the Performing Arts in Las Vegas.
Celebrate 20th Anniversary of the Andy Worhol Museum for FREE
Sunday, May 18th, 2014
Mark your calendar for Community Day on Sunday, May 18th, FREE and open to the public! In celebration of the kickoff of The Warhol's 20th anniversary and American Art Museum Day, the museum will be open free to the public.
Special activities include:
Midnight – 2 AM | Notorious NYC DJ's AndrewAndrew
11 AM – 5 PM | Hands-on art making and studio programs exploring Warhol's artistic practices
3 PM | Author talk and book signing: Holy Terror: Andy Warhol Close Up with Bob Colacello T
For additional information, visit
HERE
Salsa Icons, El Gran Combo De Puerto Rico, Added to JazzLive Festival Line Up
Sunday, June 22, 2014 | Pittsburgh Cultural District
The Pittsburgh Cultural Trust will present El Gran Combo de Puerto Rico as part of the 4th annual Pittsburgh JazzLive International Festival being held June 20-22, 2014 in the heart of Pittsburgh, Pennsylvania's downtown Cultural District. The free festival consists of three days of jazz and jazz-influenced musical performances on outdoor stages and attracts more than 20,000 attendees from around the country. This year's performance will feature one of the oldest and best-known salsa bands in the world, El Gran Combo de Puerto Rico. The performance is sponsored by ImaginePittsburgh.com.
Celtic Woman: The Emerald Tour
Saturday, May 17, 2014 | 7:30 PM | Benedum Center
Celtic Woman is currently on its North American Emerald concert tour with nearly 90 performances in 75 cities. Celtic Woman: The Emerald Tour will perform in Pittsburgh on Saturday, May 17, 2014, at 7:30 p.m., at the Benedum Center. This tour is presented by Madstones Productions LLC.
This brand new stage production celebrates the Emerald Isles' spellbinding Celtic heritage through an extraordinary presentation of traditional Irish anthems, pop standards and original music by Emmy®-nominated music producer, David Downes. The Emerald Tour showcases performances of favorites from the group's treasure chest of songs including "Mo Ghile Mear," "Dulaman," "Nil Se'n La," "Danny Boy," "The Call," "Amazing Grace" and "You Raise Me Up." Don't miss the inspiring performances of this timeless music complete with bagpipers, dancers, a full band and choir in an exceptional production with the angelic voices of Celtic Woman.
Read the full press release at Dreamweaver Marketing Associates
WOMEN AND GIRLS ACHIEVEMENT
Save the Date for NAWBO Greater Pittsburgh Panel on Storytelling
May 17, 2014 | Sigma Conference Center
2nd Annual Ladies Who Network
Saturday, May 31, 2014
|
3 PM
|
St. James Epicopal Church - 11524 Frankstown Rd, Penn Hills
Walk the PINK CARPET @ CLASSIC EVENTS! 2nd Annual "LADIES WHO NETWORK" Business
Networking Mixer. This event =Free/Open to the public.
*We will recognize MARLO ELEAM 4Kids Only,
JA-NEEN JONES 3 Rivers Adoption Council, MONA GENERETT PhD, CONNIE PORTIS Connie Portis Enteprises, CHELSA WAGNER Allegheny County Controller, CAROL WASHINGTON North Shore Alliance, SUSAN YOHE Esq. Buchanon, Ingersol, Rooney PC.
*There will be informational workshops, silent auction, ambush makeovers, effective networking and more.
*Vendor space is available to promote your business, organization, product or service. Contact: yourclassicevent@gmail.com or call 412-723-2414
BUSINESS BUZZ
Summer Youth Employment Program Now Accepting Applications!
From:
Natalia Rudiak, City Council District 4
The locally-funded 2014 Pittsburgh Summer Youth Employment Program (PSYEP) has the potential to employ over 500 youth workers, allowing the youth to gain valuable work experience, earn wages and contribute to Pittsburgh's economic growth.
The program is open to all City of Pittsburgh residents between the ages of 14 and 21 years old. Youth will be assigned to internships, including technical and general office work in a variety of local businesses and/or organizations, or outdoor positions which include restoration and conservation of City parks, public property and vacant lots. All youth will be paid $7.25 per hour for up to 168 hours of work and $6.00 per hour for up to 12 hours of pre-employment Work Readiness Training. Employment begins Monday, June 30, 2014 and continues until Friday, August 8, 2014.
Applications are accepted from Thursday, May 1st until Wednesday, May 14th, and are available here: http://pittsburghpa.gov/personnel/pittsburghpartnership/psyep
New Schedule for Jazz Networking and Happy Hour by Jessica Lee
Formally known as Entrepreneurial
Thursdays
Pre-show networking session 5:30 PM | Live music starts 6 PM
Beginning with June we go on the road. We are hopeful that the new venues will draw different audiences and the schedule will be adjusted once we see which venues are best suited to the show. We appreciate your ongoing support as we go through this transition.
HIGH SCHOOL and UNIVERSITY NEWS
Need a summer job? Citiparks is Seeking Lifeguards
Citiparks' Aquatics Division is looking for Lifeguards for the 2014 Summer Season. If you or a friend are certified or interested in obtaining certification to work for Citiparks, please have them contact the Aquatic Division Office at 412-323-7928.
Trainings for the upcoming season are being held at the Oliver Bath House from May 6th to May 29th. Course training is $70, and payment plans are available. Applicants must be 16 years old by May 30th, 2014.
Vote for Positive Pittsburgher Amber Liggett
Recently Amber was nominated for the Black Enterprise Teenpreneur Award! There is a People's Choice Award too, and she needs your help to win. Please vote for her and distribute the following information to all of your contacts and encourage them to vote as spread the word as well?
PLEASE VOTE FOR AMBER!!!! Amber Liggett, 15-year-old CEO of Amber's Amazing Animal Balloons, has been nominated for a Black Enterprise Magazine Teenpreneur Award, and needs your help to win the People's Choice Award! Click on the link below and vote for Amber. Please forward this information and encourage everyone you know to vote for Amber! We appreciate your constant support! Go Amber!
http://www.facebook.com/l/LAQGqYpSqAQHI3mzXjDjs-FFB4p2nFwz5_PwsDjnhRP7HDg/www.blackenterprise.com/2012/04/10/small-business-awards-2012-nominees/5/
PITTSBURGH HISTORICAL STUFF
Pittsburgh's Lost Steamboat: Treasures of the Arabia
New exhibition opens this Sat., April 26 | Guided tours at 11 AM and 1 PM
Full steam ahead! Pittsburgh's Lost Steamboat: Treasures of the Arabia, the History Center's newest exhibition, opens this Sat., Apr. 26.
Enjoy guided tours by members of the Hawley and Mackey families, who lead the excavation efforts of the Arabia 45-feet below a Kansas cornfield, this Sat. at 11 a.m. and 1 p.m. Join David Hawley for a behind-the-scenes look at the amazing story of the Arabia. The tours are included free as part of regular History Center admission.

Steamboat Arabia Fact of the Week:
The Steamboat Arabia was built in Brownsville, Pa. in 1853 and launched that same year from Pittsburgh. Brownsville's role as a transportation hub dates back to the 1750s.
This photograph is of The J.D.S. Pringle boat yard in West Brownsville, Pa., where the Arabia was built. This particular photo is c. 1870, over a decade after the Arabia was built. Image courtesy of the Detre Library & Archives at the History Center.
For more information click HERE
NON-PROFIT EVENTS
5th Annual Pamperfest
May 9-10, 2014 | Embassy Suites | 550 Cherrington Parkway - Coraopolis, PA
This event has been formatted to provide FUN, PAMPERING and CELEBRATION of SURVIVORS for everyone who attends! Men and women are welcome!

Overnight guests will enjoy an evening in a luxury two-room suite, and all attendees will enjoy a schedule filled with cocktails, food, pampering, a scavenger hunt, hourly prizes, goodie bags and shopping - a perfect Mother's Day gift, girls night out, or simply a chance to unwind and refresh on your own, or with your partner - all while supporting a great cause.

Pamperfest is a charity event, with 100% of the proceeds going to the Susan Komen Race for the Cure.


Overnight guests will enjoy the following:

Pampering sessions (masssages, reflexology, facials, and so much more!)
Shopping that is loved by Women
Prizes
50/50
Complimentary cocktails from 5-7
Complimentary wine throughout the evening
Luxury 2 room suite that can sleep 4-6
Chef prepared breakfast
Goodie bags filled with a small thank you gift from each vendor.
If you can't stay over night, then please consider attending as an event walk through guest! A $2 donation is appreciated. As a walk through guest, you can enjoy pampering, shopping, prizes, scavenger hunt, and 50/50! Use this link to register as a walk through guest! http://www.emailmeform.com/builder/form/t2CdVfm1TH21a

You can also purchase an event bracelet to receive discounts with our vendors, and complimentary wine throughout the evening. You can purchase your event bracelet at the registration table next to the elevators.
Cost is only $25 for the bracelet.

Here are some other activities that will be happening at the event: HOT MEN of Pamperfest, Scavenger Hunt, Chinese auction, and Pink Ribbon Boutique

Help us celebrate with the survivors!
Secure your Mother's Day gift or a fun Ladies Night Out by visiting www.Pamperfest.com

Youth Group Taco Feed Fundraiser
From: Positive Pittsburgher Wendy Cibula of the Franklin Inn
Friday, May 16, 2014 | 5 - 8 PM | Heritage Presbyterian Church - 2262 Rochester Rd, Pittsburgh
All-You-Can-Eat Chicken or Ground Beef Tacos
provided by the Franklin Inn Mexican Restaurant

All proceeds from this event will be used toward the Senior High Youth Group's Mission Trip to the Caring Hearts Orphanage in San Luis, Mexico. Help our kids help other children. Thank you for your support.

Tickets: $15 ($20 at the Door)
Children under 10 - $8 ($10 at the door)
Children 5 & under are free

Purchase tickets at Heritage Church or thru a member of the Youth Group Mission Team today!

For more information call 412-366-1338 or visit heritagepcusa.org

2014 Manchester Youth Development Center's 4th Gala Celebration
Saturday, May 17, 2014 | 6 - 10:30 PM | Rivers Casino Grand Ballroom
A special event celebrating Manchester Youth Development Center and the contributions of all those who work to help the children in our community reach their fullest potential.

Enjoy delicious cuisine and spectacular views from the ballroom at the Rivers Casino.

The Robinson Awards will be given in recognition of community leadership.

Live Music ~ FREE Parking

Mike Logan - Gala Honorary Chairperson
Retired Pittsburgh Steeler and Founder of Logan's Heroes Foundation

Chris Moore - Master of Ceremonies
WQED Pittsburgh

Reservations $50 Per Person

For more info contact Ms. Carmen Pace at 412.322.0585 or by email at cpace@mydc.org
Risky Business: Bringing single-screen cinema to Lawrenceville
From:
Popcity
Written By: Nick Keppler | Apr. 30, 2014
Cinemas have always been a tough business. Running one requires costly equipment and making devilish deals with distributors. Today there is added pressure to contend with home viewing options such as Netflix and Redbox.
Once spread out like post offices, only a handful of small community theaters in Pittsburgh have been able to hold out against the advent of the suburban multiplex: the Manor in Squirrel Hill, the Regent Square Theater, the Hollywood in Dormont and the Parkway in McKees Rocks.
This is why, when the first kernels of popcorn pop and the projector beams above the screening room for the first time at the Row House Cinema in Lawrenceville, the scene will represent the triumph of an idea at which many investors scoffed.
mendelssohn_sanderson_ackerson, Pop City picture
"I still think going to the movies can be a great experience," says Brian Mendelssohn, principal at Botero Development and the brains behind this project. "Sure, you could watch Annie Hallalone or you could come to our screening and be out in the community, hopefully with a few dozen other people who also love that movie."
It all started as a passion project
Lawrenceville, a quirky neighborhood on the upswing, supports a tea shop, a maker of artisan bath products and a place that sells zombie-related paraphernalia, but a community movie theater?That is a crazy idea, potential investors said.
Arsenal Cinemas, the former local movie house in Lawrenceville, closed in 1965.
"A lot of people I turned to in the past were baffled by [the idea]," says Mendelssohn, of the new, one-screen, 88-seat, repertory movie house. "I also found there is basically no bank loan for something like this."
He admits that the naysayers "did have their reasons" — the least of which was the fact he lacked a theater space to renovate and would be hollowing out a storefront in the middle of a block.
So, why was Mendelssohn, an experienced developer, so bent on it?
"The idea is to have a night out," says Geoff Sanderson, Row House's general manager. "From the film to the snacks to the beer to the ambience, we will provide that."
Read the entire article HERE
Beechview
From:
Natalia Rudiak, City Council District 4
Trees improve quality of life in cities-- it's a fact! Urban trees can reduce air pollution, increase property values, and even slow traffic. I went on a ride-along with the City's forester, Lisa Ceoffe, to check on existing street trees, empty tree pits, trees in the park, and spaces that may be appropriate for new tree plantings. If you'd like more information on tending existing trees in your neighborhood, or planting trees, you
http://treepittsburgh.org/
can contact Tree Pittsburgh, here:
You might not know that in addition to our South Pittsburgh neighborhoods, I also represent McKinley Park! A gem in the rough, McKinley can be most closely compared to Frick Park for its hillside natural areas and trails. Maintaining a park of this size has been a challenge over the years, and the park's grounds need some love. I met up with Dr. Jamil Bey from Voices Against Violence and the Mount Washington Community Development Corporation to walk through the park and take inventory of its needs. We will be working with the Department of Public Works and a crew of local workers to clean up and restore its trails over the summer! For access to McKinley Park trails, start behind the courts on Bausman, or from around the Recreation Center at Amesbury and Delmont Avenue in Beltzhoover.
Celebrate CareGivers
Senior Care Plaza (Senior Living and Assisted Living)
624 Lysle Blvd, McKeesport, PA 15132
Adult Day Care Provided | Targeted Market: Families of Residents, Community

We are looking for Vendors to participate in the following upcoming events. We provide you with the perfect venue to start building relationships with your future clients.


Wednesday June 4, 2014 | 5:30 PM to 8:00 PM | St Therese (Senior Retirement Community)
4 St. Therese Court, Munhall, PA 15120
Targeted Market: Residents, Families of Residents, Community

Friday, August 1, 2014 | 1:00 PM to 4:00 PM | Pleasant Ridge Mature Living (Personal Care Residence)
981 Pleasant Hill Road, West Leechburg, PA 15656
Adult Day Care and Childcare Provided | Targeted Market: Staff, Residents, Families of Residents, Community

TBD | TBD | The Palms at O'Neil (Personal Care Residence)
One Glenshire Lane, Pittsburgh, PA 15132
Adult Day Care and Childcare Provided | Targeted Market: Staff, Residents, Families of Residents, Community

Thursday, September 18, 2014 | 2:00 PM to 4:30 PM | Point Pleasant Senior Retirement Community
120 Mosside Blvd., North Versailles, PA 15137
Adult Day Care Provided | Targeted Market: Residents, Families of Residents, Community

Hurry and Reserve Your Space Now! - Multiple Event Discount Available
Contact Celebrate CareGivers at 724-212-5015
Eagle Scout Joseph Rogers and Brookline's Troop 6 Screamin' Eagles
From: Natalia Rudiak, City Council District 4
On April 1st, Council honored new Eagle Scout Joseph Rogers and Brookline's Troop 6 Screamin' Eagles for the positive work they've done for their community, and positive impact the on the young Scouts who participate in their programs. Joe began his scouting career nearly 10 years ago, and has travelled quite a bit with his troop since then: He's camped at Camp Conner in North Carolina, Camp Heritage in Farmington, PA, the 2010 National Jamboree at Fort A.P. Hill in Virginia, and Camp Twin Echo, a nearby merit badge camp sponsored by the Great Pittsburgh Council of the Boy Scouts of America. For Joe's Eagle Scout project, he and Troop 6 planned and executed a hands-on kitchen renovation of the kitchen at Brookline's Seton Center, cleaning, painting and replacing light fixtures, and replacing purchasing new appliances for the space. Troop 6 has bestowed upon Joe their highest honor, the Eagle Scout Award, at his Eagle Court of Honor Cere mony on Sunday, March 31st at Our Lady of Loreto Catholic Church in Brookline.
ROVING PITTSBURGHER REPORT
A Blythe Spirit …a Haunting Good Time at the PICT Classic Theater
Written By: JoAnn R. Forrester | May 11, 2014
A Blythe Spirit, written by the British playwright, Noel Coward in 1941, during the dark days of the German Blitz, is a biting farce about marriage, death, declining morals, infidelity and the "traditional" British stiff upper lip. Rule on Britannia, Rule on
!
The opening scene occurs in the home of Charles and Ruth Condomine, a British upper crust couple who are waiting for their dinner guests, Doctor Bradman and wife. As entertainment for the evening a séance has been arranged. This séance of course is being treated as 'silly thing' with no expectations other than some fun at the antics of the medium, Madame Arcati .
Both Charles and Ruth have been widowed for a number of years and just recently married one another. During the pre-dinner conversation one gets a glimpse of jealously of the first wife Elvira, by Ruth the second wife. Ruth constantly tries to wheedle out of Charles that she is more desirable and attractive and that he loves her more than the first wife, Elvira. Charles manages to somewhat dodge the wheedling and before the conversation becomes nasty the dinner guests, Doctor and Mrs. Bradman arrive and off to dinner they go.
Read the entire review at Roving Pittsburgher Report
If you would like to share your review and pictures of an event,
please email info@pplmag.com
Rock's Kengor, Schneider earn Academic All-District honors
From: Slippery Rock University
Written By: Bob McComas | May 2014
Slippery Rock University standouts Will Kengor and Kyle Schneider were named Thursday as members of the Capital One Academic Division II All-District 2 baseball team selected by the College Sports Information Directors of America (CoSIDA). Kengor, a senior shortstop from Pittsburgh and a graduate of Central Catholic High School, currently carries a 3.45 grade point average as a journalism major at SRU. Schneider, a junior right-handed pitcher from Williamsport and graduate of Williamsport High School, owns a 3.4 GPA as a physics major at The Rock.
The Academic All-District honor is regarded as one of the highest academic and athletic achievements a student-athlete can earn. To be eligible, student-athletes must be at least sophomores academically, maintain above a 3.30 cumulative grade point average and have significant athletic credentials. As Academic All-District selections, Kengor and Schneider are eligible for Capital One Academic All-America honors. The Academic All-District honors came two days after both Kengor and Schneider earned first-team All-Pennsylvania State Athletic Conference-Western Division athletic performers.
Kengor, who was named by the division's head coaches as the PSAC-West Athlete of the Year, led The Rock in hitting this spring with a .415 batting average that ranked third among PSAC players. The left-handed-hitting Rock leadoff hitter also paced SRU in runs scored (47), total hits (73), doubles (12), triples (4), slugging percentage (.563), on base percentage (.470) and stolen bases (17 of 18). Kengor led the PSAC in total hits and runs scored and ranked second in triples, third in batting average, fourth in slugging percentage and eighth in stolen bases. A two-time first-team all-conference performer, Kengor ranked 21st nationally this spring in batting average
Schneider led The Rock in victories with a 6-3 win-loss record and complete games with four and had the lowest earned run average among SRU's starting pitchers with a 3.09 mark. Schneider struck out 40 and walked 10 in 70 innings pitched.
Read the full press release at Dreamweaver Marketing Associates
PITTSBURGH GOOD NEWS FORUM
Good News You Don't See in the News
From:
Natalia Rudiak, City Council District 4
Pittsburgh City Council declared April the "Month of the Young Child" with the help of The Pittsburgh Association for the Education of Young Children (PAEYC) and the National Association for the Education
of Young Children (NAEYC). These organizations work to ensure that children have the support and educational opportunities they need to grow and develop in healthy ways, particularly during the first five years of life. PAEYC specifically works to ensure every child in Pittsburgh will have access to a high quality early learning opportunity, especially those who are at risk of school failure, in order to build a future workforce capable of competing in a global economy. These issues are deeply important to me, and I will continue to focus on improving the lives of young children and the quality of early education in the future.
The Sarah Heinz Advanced Robotics Program team, also known as "SHARP", consists of a diverse group of 20 students, ranging from 7th to 12th graders, from 10 different schools in the Pittsburgh area. They've come together to compete in the international FIRST Robotics Competition (FRC), which stands for "For
Inspiration and Recognition of Science and Technology". The team is both small and young, by traditional FRC standards, yet they're dedicated to the challenge of building world-class, competition winning robots, with the ultimate goal of educating and exciting team members about pursuing STEM related professions, jobs in the fields of science, technology, engineering, and mathematics. Each year since its inception the SHARP team has made giant leaps in the the quality and performance of their robots, culminating in an incredible victory in the Greater Pittsburgh Regional finals in California, PA on Saturday, March 29th, beating out o ver 40 other teams, finishing in the top 3% of all 2729 teams in the world. Their victory qualified their team for the FIRST Robotics Competition World Championships in St. Louis, where they competed from April 23-26th. To make certain they were entering the finals with the necessary confidence, we declared Monday, April 14th to be Sarah Heinz Advanced Robotics Program Day in the City of Pittsburgh.
For more information visit the PPLmag.com Forum
STEEL TOWN HERO
Senior Profile / Bryant Andrews-Nino: Determination to Give Back
From: The Pitt Chronicle
Written By: Anthony M. Moore | Apr. 28, 2014
Passion.
Bryant Andrews-Nino Vision. Dedication. Desire. Determination. Drive. These six words form the acronym PV4-D, the principles that guide Pitt senior Bryant Andrews-Nino's life.
"PV4-D is more than a catchphrase—it's a constant reminder that all of my hopes and dreams are waiting to be realized. I believe that any goal can be attained, if I turn these words into action," said Andrews-Nino, who majored in communication and political science and graduates today with a Bachelor of Arts degree.
This fall, Andrews-Nino will enter the University of Pittsburgh School of Law. His goals include practicing law and eventually entering a career in politics. He wants to serve as the mayor of a small town—much like his own hometown of New Hope, Pa.— a role where he can maintain close contact with constituents while making a positive impact on the community.
Andrews-Nino has worked hard, both academically and in the community, to make a positive difference at Pitt. He is the founder and president of the University Pre-Law Association, which is Pitt's only nonfraternal prelaw student organization. He also is a member of Pitt's Phi Alpha Delta International Pre-Law Fraternity.
Among Andrews-Nino's awards are Pitt's 2013 Honors Convocation Student Leadership Award and the 2011 Outstanding First-Year Student Leader Award, as well as his 2012 induction into Omicron Delta Kappa, the national leadership honor society. This spring, he was a finalist for Pitt's prestigious Omicron Delta Kappa Senior of the Year Award.
Read the entire article HERE
If you would like to
nominate someone as a Steel Town Hero,
please send us your stories of ordinary greater Pittsburgh area residents
doing good things that are Good News.
VETERANS VET and MILITARY METTLE
Free and Accessible Health and Legal Assistance for Veterans, Non-profits, and Low-income Individuals
From: Natalia Rudiak, City Council District 4
Duquesne University's Center for Pharmacy Services operates in the Hill District (1860 Centre Ave) and offers services regardless of ability to pay. It offers generic drug programs, free screenings, and services like blood pressure monitoring, weight loss and lifestyle counseling, drug therapy, and vaccines and immunizations. To learn more, visit:
http://www.duq.edu/pharmacy/hill/index.html
Duquesne's Psychology Clinic offers psychotherapy sessions, psychiatric consultations, and counseling for adults, adolescents, children, and families. For most, the Clinic charges a nominal fee, and they use a
http://duq.edu/about/centers-and-institutes/psychology-clinic
household income-adjusted scale to determine session charges. They also provide services at no cost for members of the military who have served in Iraq or Afghanistan, in addition to their families. For more information, follow:
The Duquesne School of Law offers a range of services for folks who are unable to afford legal representation--specifically veterans, non-profit organizations, and low-income individuals who are involved in civil rights issues, appellate court matters, unemployment compensation, and other specific legal areas. For more information on the specific clinics (including Veterans Clinic, Civil Rights Clinic, and Unemployment Compensation Clinic), follow this link:
http://duq.edu/academics/schools/law/clinical-legal-education
Thank you for your viewing and listening support. If you have a Good News story you would like us to share on PostitivelyPittsburghLive! or would like your business or event featured please contact us HERE.
News Posted By: Stephanie Curtice
This was reported as a reproduction of PositivelyPittsburghLive news done by Joanne Quinn-Smith.
(c) Joanne Quinn-Smith and PositivelyPittsburghLive(TM) 2014 All rights reserved.