Positively Pittsburgh Live News!
Martin Luther King, Jr. ESSAY CONTEST
Inspired by the great legacy of Martin Luther King, Jr., the Girls Coalition of Southwestern PA is excited to announce a new essay contest to help inspire and empower girls in grades 6-12 throughout our region to speak up and let their voices be heard!
Reflecting on the life and legacy of Martin Luther King, Jr., this essay contest considers the importance of standing up for equality and justice, and looking for both large and small ways to improve our local and global communities. Girls can use their creative voices to raise awareness, encourage positivity, and ignite solutions. Read all the details here.
From Pittsburgh Today
With 109 total buildings certified, Pittsburgh ranks fourth in LEED Certified Green Buildings in 2012. In the category of LEED Certified Silver-rated Buildings, Pittsburgh outpaced the benchmark average (21 Certified Silver-rated buildings), to finish the year with a total of 46 Certified Silver-rated buildings.
A new
Green Building Trend
chart has been added to PittsburghTODAY to show how Pittsburgh compares to the Benchmark Average and its peer benchmark cities with regards to Green Building development from 2000 to 2012.
GREAT COLLABORATIONS SERIES SET
The struggle for equality in American society for both Jews and Blacks has inspired a series of cultural programs sponsored by the August Wilson Center for African American Culture and the Jewish Federation of Greater Pittsburgh. "Great Collaborations: The Alliance of Blacks and Jews in the 20th Century" is a seven-month educational and cultural series encompassing three performances, a major art exhibition and a series of Town Hall Meetings.
"Throughout the 20th century, Blacks and Jews have shared in the struggle against violence, bigotry and the fight for civil and human rights," said Sala Udin, Interim President of the August Wilson Center. "These collaborations have forever changed the world's political and cultural landscapes, and we're excited to be exploring the history and its implications through the arts."
"This amazing series showcasing our two communities won't just explore past collaborations, but will also highlight the potential for going forward as partners," said Skip Grinberg, chair of the Community Relations Council of the Jewish Federation. "The prospect of engaging people in the arts to generate new ideas and an open dialogue is a very appealing one, and I hope it leads us to new collaborations in the future." Read the entire release here.
***
From Our Friends at Pittsburgh Magazine
PITTSBURGH CHEFS RECEIVE NATIONAL ATTENTION
The praises continue for local restaurateurs: In the latest edition of
Food & Wine
, chef
Kevin Sousa
's Union Pig & Chicken and Station Street Hot Dogs were name-dropped in a short item on forthcoming trends; at Union, Sousa uses leftover franks from Station Street in his baked beans.
And in Highland Park, gregarious chef Joseph Tambellini and the crew from his namesake eatery are celebrating, since Open Table recently named Joseph Tambellini Restaurant to its list of
Top 100
nationwide eateries, as selected by diners (note: it was the only eatery on the list from the Steel City). Congrats to both chefs!
ITALIAN CELLIST ENRICO DINDO MAKES PSO DEBUT
Italian cellist Enrico Dindo makes his Pittsburgh Symphony Orchestra debut next month in a weekend of BNY Mellon Grand Classics concerts led by the PSO's Victor de Sabata Guest Conductor Gianandrea Noseda.
Enrico Dindo
Dindo, of whom the

Cincinnati Enquirer wrote, "His face was as expressive as his sound, projecting pure, unmitigated joy," will perform Dmitri Shostakovich's Cello Concerto No. 2, originally composed for famed cellist Mstislav Rostropovich. Read the entire release here.
SAVE THE DATE! 2013 NAWBO DAY
"Think GINORMOUS – Let's Get it Started"
March 22, 2013
DoubleTree by Hilton Hotel
Pittsburgh/Greentree




8:00 AM - 3:30 PM, Continental Breakfast included





Business Owners, Entrepreneurs and those even thinking about starting a business are all welcome! If you're interested in bettering your business or are looking for information, this event is for you!

Exciting Workshops throughout the day! INCLUDING Luncheon and Keynote Speaker





Trade Show Tables Available.

$250 /table-includes admission for two people and program book ad.

To Purchase Trade Tables or Sponsorship, contact Mary Pam Kilgore at 412-854-4827.
Learn about the benefits of NAWBO
Tuesday January 15, 2013, 4:30-6:30 pm, $20.00
Marty's Market, 2301 Smallman Street Pittsburgh, PA 15222

Bring a friend, prizes for the woman who brings the most friends. Enjoy food testing and networking.Marty's Market is a women-owned business and the place for Pittsburghers who demand fresh, full flavor, high quality food. It is the retailer of choice for regional farmers who are committed to growing it. By building strong partnerships with producers down the street as well as across the country, Marty's Market is a unique connecting piece in our inter-regional food system. To register for the event click here. For further information contact Mary Pam Kilgore at 412-854-4827 or email nawbopittsburgh@gmail.com
.
John Pinette at the

Byham Theater

John Pinette will present a hilarious evening of stand-up comedy at the Byham Theater on Friday, February 8, 2013 at 8:00pm. Tickets are $40.25. This is an all ages show.

When describing his own stand-up, Pinette says "I talk about my life; it is the funniest thing I can think of." His comedy special "Still Hungry" debuted on Comedy Central in 2011. The food-obsessed, storytelling Pinette, delivers smart, original, Bill Cosby-influenced observations on everyday life. "Still Hungry" is a follow-up to his successful "I'm Starvin'!" and "Show Me the Buffet" CD's and DVD's. Read the entire release here.
YO GABBA GABBA! LIVE! GET THE SILLIES OUT! TOUR
The sillies are crazy little creatures that live inside of us and need to be shaken out! DJ Lance Rock and everyone's favorite cast of colorful characters are calling all fans in Pittsburgh, PA to get ready to jump, shake and shimmy them out at the new live tour Yo Gabba Gabba! LIVE!: Get the Sillies Out!. Yo Gabba Gabba! LIVE!: Get the Sillies Out! will perform two shows at the Benedum Center, on Friday, January 11, 2013 at 3:30 p.m. and 6:30 p.m.
Yo Gabba Gabba!
Yo Gabba Gabba! is an award-winning, live-action television series and live stage show whose unconventional formula has created a triple stacked fan base, making it one of the most popular entertainment properties among preschoolers, parents and indie music lovers alike. The television show, now in its fourth season, airs several times a day on Nick Jr. Read the entire release here.
A Message from Dress for Success
Thank you for supporting Dress for Success Pittsburgh throughout our journey serving over 12,500 women in transition since 2008. The women who walk through our doors are resilient and determined to succeed. Beddalyn, a former postal worker found herself on our doorstep when her husband passed away and she was forced to return to work to make ends meet.

Click here

to hear Beddalyn tell her story and learn more about Dress for Success Pittsburgh services from Ashley, one of many of our dedicated volunteers.
Help us make a difference in lives of thousands of women in the coming year.
No gift is too small and all donations are appreciated. With your generous support, Dress for Success Pittsburgh can continue to provide personal and career development programs that facilitate and champion the success of all women in Southwestern PA.
Operation Red
"Operation Red" is Set to Fight Urban Blight



"Operation Red" is a program introduced by Pittsburgh City Councilman Bill Peduto in November and

passed by Council

on December 11th which will give the City a powerful new tool to fight blight. The legislation works by shaming the worst landlords in the City by erecting large signs in front of up to 10 properties whose owners have received multiple BBI citations and Housing Court convictions but have not yet taken steps to fix the problems. The program eliminates the owner's anonymity by displaying their name, telephone number, and home address on the signs at the blighted properties. Additionally, the names and contact information of chronic offenders will be broadcast on the City's cable channel. You can read more on this program

here.
Allegheny County offering Christmas tree recycling
Looking to get rid of that unwanted Christmas tree now that the holidays are over? Allegheny County is bringing back its annual Christmas tree recycling program. Residents can drop off their trees at any of the county's nine parks from dusk to dawn until Saturday, Jan. 19. All lights, decorations, tinsel and stands must be removed before dropping a tree off. Read more here.
Silver Days Charcoal Nights CD Release Party
When:

8:30 PM, Saturday, Jan.19, 2013
Where:

Little E's Jazz Club
Virginia-born (Carolina-honed) vocalist JESSICA LEE possesses the essential quality that makes jazz and blues lyrics utterly compelling: a soulful voice with a soulful personality dedicated to a soulful approach to her craft.
Guitarist extraordinaire MARK STRICKLAND is a bulwark of taste, chops and sensitivity throughout this duo album's delicate and cheerful musical exchanges.. Read the entire release here.
NOSEDA LEADS PSO IN MUSIC FROM AND INSPIRED BY HIS HOMELAND
Italian conductor Gianandrea Noseda returns to Heinz Hall for a second weekend of BNY Mellon Grand Classics concerts in January, this time featuring music from and inspired by his homeland.
Noseda, who is the PSO's Victor de Sabata Guest Conductor, will lead the PSO in a program that features de Sabata's beautiful

La notte di Plàton

(

The Night of Plato). De Sabata was a former music director of the Pittsburgh Symphony Orchestra, and this would be the first time the orchestra would be performing this piece. Read the entire release here.
Ed Gainey Sworn in as State Rep
While state government was closed on January 1, new representatives were sworn in. Ten new Republican and 19 new Democrats joined the state House of Representatives that has 111 Republicans and 91 Democrats. In the state Senate the party split is 27 Republicans and 23 Democrats.
Ed Gainey
State Representative Ed Gainey brings new leadership and a new vision to the neighborhoods that make up the 24th Legislative District. His legislative priorities are labor issues, working-class families, transportation, education, community development and enhancement.
"Jessica Lee's Entrepreneurial Thursdays"
Musical Networking Happy Hour, EVERY THURSDAY!!! Cover Charge: Only $5.00
Vocalist Jessica Lee & Friends, Little E's Jazz & Blues Club,
949 Liberty Ave., Pittsburgh, PA 15222, 2nd Floor above Mahoney's Restaurant
Jessica Lee
Pre-show networking session at 5:30 pm. Informal matchmaking for job seekers, employers & new entrepreneurs! Live music starts at 6:00 pm.
January 10, 2013: "Fashion Innovators for Men & Women"
Featuring interviews with:
***
Roving Pittsburgher Report
PEOPLES GAS HOLIDAY MARKETtm ATTRACTED NEW VISITORS AND GENERATED FUNDS FOR THE GREATER PITTSBURGH COMMUNITY FOOD BANK
PEOPLES GAS HOLIDAY MARKETtm
The inaugural and highly successful Peoples Gas Holiday Markettm closed on Sunday, December 23 and served as the new month-long holiday centerpiece of Downtown Pittsburgh. The unique international shopping experience set in a European-style village of chalets, was well-received and attracted tens of thousands of new visitors to Market Square and raised more than $25,000 for the Greater Pittsburgh Community Food Bank. Guests at Santa's whimsical house, designed by Desmone & Associates Architects, received free photos with the Jolly Big Guy with donations of cash or non-perishable food items.
PEOPLES GAS HOLIDAY MARKETtm
More than 50 area holiday and ethnic performers provided daily entertainment on the Cultural Showcase Stage.
Inspired by the original Christkindlmarkt in 1545 in Nuremberg, Germany, the Peoples Gas Holiday Markettm brought a cherished European tradition with international flair and local charm to Downtown Pittsburgh. The Market was designed to continue the momentum of Light Up Night® and add to the visitor experiences that can only be found in Downtown Pittsburgh during the holiday season, including the Market Square Season of Lights, free horse-drawn carriage and holly trolley rides, the crèche, stunning decorations, the ice rink, theaters, dining, shopping and so much more.
***
What a Feeling!

Flashdance, Musical Variety at its Best!

by Good News Reviewer, Joanne Quinn-Smith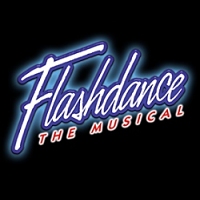 Wow, what a feeling! It has been a long time since I saw such an intense musical where the large cast and the solos, duos, trios and ensembles were all energetic, passionate and well choreographed. Our personal favorite, Rachelle Rack's "I Love Rock n Roll was FIERCE!
Although Alex (Emily Padgett), an 18-year-old welder at a steel mill in Pittsburgh as the heroine made up the bulk of the story, the three front line gals were phenomenal and a couple of times almost stole the show. And this is not just because Rachelle Rack is from Pittsburgh.
Read the full review
here
.
Tong Garden, 956 Brookline Blvd, Pittsburgh, PA 15226
This was the best Dragon Phoenix Soup I have ever had. Jo Ann Forrester, Nanno Granny, had the hot and sour soup and thoroughly enjoyed it. We also had Ma pao tofu and Moo Goo Gai Pan. The meal was hot and excellent, the restaurant and restrooms were immaculate, and the service was delightful. Our bill for two people with tax was only 20.41, you can't beat that! Most meals were around $7.95 with a few exotic specialties at $9.95. This is a must stop on Brookline Blvd., which is quickly becoming a quiet nook of culinary delights for economic pocketbooks.
This was reported as a reproduction of PositvelyPittsburghLive news done by Joanne Quinn-Smith. (c) Joanne Quinn-Smith and PositivelyPittsburghLive(TM) 2012 All rights reserved.
Tara Darazio is a Positively Pittsburgh Live reporter, an independent copywriter, blogger, article writer, and social media strategist. If you are in need of writing assistance, or need help with your social media efforts connect with Tara on LinkedIn
here
.